John Munro
John Munro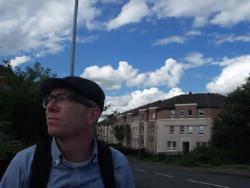 Associate Professor
BA, Simon Fraser University, Vancouver
MA, Simon Fraser University, Vancouver
PhD, University of California, Santa Barbara
Office: McNally North 229
Phone: 902-420-5769
Email: John.Munro1@smu.ca

I teach classes on race, capitalism, imperialism, culture, and the city in the United States and the world. My book, The Anticolonial Front: The African American Freedom Struggle and Global Decolonization, 1945-1960 was published in 2017. Find out more about the book here.
My full profile can be found here, and I am on Twitter at @johnjamesmunro.
I am an Alexander von Humboldt Foundation Fellow at the Institute for American Studies at the University of Rostock until May 2019.
---