Lynn Jones African Canadian & Diaspora Collection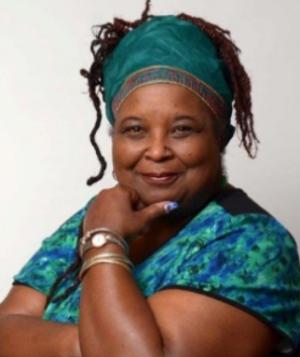 Saint Mary's University, in cooperation with Dr. Lynn Jones, African Nova Scotian leader and activist, now proudly houses The Lynn Jones African Canadian & Diaspora Heritage Collection in the University Archives.
The Collection documents the lives of Lynn, her family, and over 50 years of African, African Diasporic and African Nova Scotian heritage and history.
Key parts of the collection include materials on:
civil rights and social justice struggles in Halifax, Canada and beyond
Lynn's career as an athlete, politician, union activist, and work as an election observer for the 1994 South African Presidential election of Nelson Mandela
the activism of Lynn's brother, Burnley "Rocky" Jones and many others
thousands of news clippings, programs, reports and other material documenting Black life (e.g. the histories of local Black communities and institutions, an obituary collection, news coverage of local and international racial segregation and apartheid, clippings on famous athletes and environmental racism).
Who might use the Collection?
Researchers, community members tracing a family tree, educators and students, community organizers….
Learn more about the collection

This 30-minute video interview: "A Conversation with Lynn Jones on the Lynn Jones African-Canadian & Diaspora Heritage Collection" (2021), provides much more detail about the collection and the work behind it, in the words of Dr. Lynn Jones herself. (Producers Val Johnson & Joel Plaskett, Filming Mike Hall; Editing Mike Hall & Joel Plaskett; Interview Sawyer Carnegie; Oversight & Inspiration Dr. Lynn Jones; Archival Support Hansel Cook & Walt Tanner; Funding Office of the Vice-President, Saint Mary's University)

Accessing the collection:
Learn about supporting work with the Collection
Discover how your donations to The Lynn Jones African Canadian & Diaspora Heritage Collection will be used to support student research in and work with the Collection, event planning and publicity linked with the Collection, and community honoraria for work with the Collection