Men's Field Lacrosse (League)
About the Club
The lacrosse team competes in the Maritime University Field Lacrosse League (MUFLL), which includes Dalhousie, StFX, Acadia, UNB, and Mount Allison. The regular season consists of 10 games, a home and away game against each of the 5 other teams.
Games typically run from mid-September to the end of October, with 1 or 2 games each weekend. The season culminates with a championship weekend on the first weekend of November. Saint Mary's hosted championship weekend in 2013, and it has since been hosted by Dalhousie and StFX.
With an improvement from 2-8 in 2015 to 6-4 in 2016, we are looking to continue trending upwards for the 2017 season.
For any other info, feel free to check out our social media and the MUFLL site:
Facebook: https://www.facebook.com/saintmaryslacrosse/
Twitter: https://twitter.com/SMU_Lacrosse
MUFLL Site: http://mufll.ca/
---
Tryout Process
Tryouts take place during the pre-season training camp, which takes place August 28th to September 1st.
If unable to attend training camp, special consideration may be given.
---
Practice Days & Times
Practices are Tuesday and Thursday nights, 9:30-11:30 p.m. and 8:30-10:30 p.m. respectively.
Weekend practices on bye weeks, and film sessions to be determined.
---
Attendance Policy
Attendance is mandatory, exceptions may be considered depending on circumstances.
---
Executives
Club President: Phil Elford - lacrosse.smu@gmail.com
Vice-President: Vacant
Secretary: Hunter Thompson
---
Coach
Head Coach: Glenn MacDonald – banditspresident@gmail.com
Glenn has been Head Coach of the SMU lacrosse team for the past two seasons, leading the team through a rough stretch in 2015, and was vital to the improvement this past season. He brings a wealth of experience in the Dartmouth Bandits organization, as the current President of the organization, as well as experience coaching many different levels.
Coaching Staff: Mark Anderson, Jordan Coyle, Ian Higgins, Graham Robertson, Kevin Cahill, and Ryan Fougere
Mark, Jordan, Ian, Kevin and Ryan are all alumni of the SMU Lacrosse program. Mark, Ian, and Ryan have helped fine-tune the offense, while Jordan and Kevin have been working with the defense. Graham has been a vital part of the team for many years now as our H2O Manager.
---
Costs
Team fees are $350.
---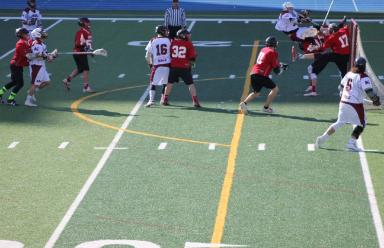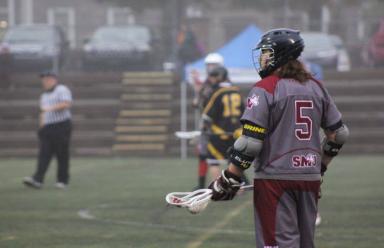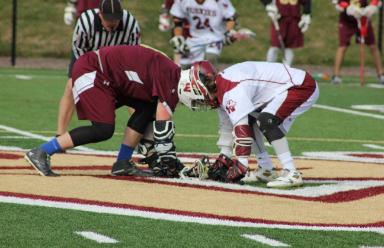 Please activate your student SMUfit membership pass (forms below) in order to belong to a Sport Club team.

Additional Club Documents