David Sobey Centre Advisory Council
‌‌The David Sobey Centre engages retail veterans and industry innovators on our advisory board. Scroll down to find the bios for:
Diane Brisbois, President and Chief Executive Officer of Retail Council of Canada
Louise-Anne Comeau, Vice President Customer Development, Emera
Tim Pellerin, General Manager of Canada, PAX Labs Inc
Vivek Sood, Executive Vice President, Related Businesses for Sobeys Inc. & Chair, Advisory Council
Doug Stephens, Retail Futurist, Retail Prophet
Julie Toskan-Casale, Philanthropist, Founding Member of MAC Cosmetics
Troy Calder, President, Charm Diamond Centres
Kena Paranjape, Founder, All You Are & Co-founder, BRIKA
Diane Brisebois
Diane J. Brisebois, CAE, is the President and Chief Executive Officer of Retail Council of Canada (RCC). She oversees the largest retail association in Canada serving over 45,000 retail establishments including independent merchants, chain stores, mass merchants, big box and online retailers. RCC's membership covers all segments of the retail market including general merchandise, grocery and pharmacy.
Prior to joining Retail Council of Canada, Diane was President & CEO of the Canadian Office Products Association. She serves as a member of the Advisory Board for Ryerson University's School of Retail Management, University of Alberta's School of Retailing, as well as the Advisory Board of World Wildlife Federation Canada. Diane is the Chair of the Fair Factory Clearinghouse, an organization established to enable collaboration in assessing and improving workplace conditions globally, and is a member of the Stewardship Ontario Board of Directors.
Her previous board participations include Covenant House Toronto, the Traffic and Injury Research Foundation and the Canadian Society of Association Executives, and she is the Immediate Past Chair of the Executive Committee of the Forum of International Retail Association Executives (FIRAE). FIRAE represents retail associations from more than 35 countries brought together to collaborate on issues affecting the retail sector globally.
---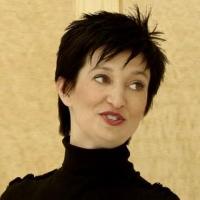 Louise-Anne Comeau
Louise-Anne Comeau is the co-Founder and has been the Managing Director of Comeau and Monge Advisory for over 15 years. Comeau and Monge is a boutique consultancy guiding top-tier brands and creatives through the development and launch of new product collections and branded architecture / retail roll-outs. Her company focuses on luxury & consumer goods, fashion retail, leisure, transport and consumer electronics.
She has an extensive track record of building new business and brands such as Sotheby's, Bombardier, Coca-Cola, Swarovski and various hotel developments. Often called upon for guidance and advice, Louise-Anne has spoken on topics such as corporate growth, global consumption trends, the importance of unique branding, and is a recognized expert in the business of creativity.
She obtained a law degree from the University of Toronto Law School, after graduating from the University of Ottawa with a degree in economics, where she made it onto the Dean's List.
Louise-Anne is the recipient of numerous accolades for business initiatives including "Best of Awards" from the Financial Times, Time Magazine, Wallpaper and others.
---
Tim Pellerin
Tim joined the NSLC Executive Team in May 2010 and is responsible for our retail store operations and for the evolution of the NSLC brand. Tim provides strategic leadership in all marketing, merchandising, insights and corporate social responsibility initiatives to enhance the customer experience, while also leading all network strategy and real estate development. A native of Nova Scotia, Tim returned after working in British Columbia, Ontario and Wisconsin. With more than 19 years of sales and marketing experience, Tim has a strong track record of using customer research to develop comprehensive and successful marketing and merchandising plans. Immediately prior to joining the NSLC team, Tim was VP of Marketing for Canada at the Clorox Company, where he led the marketing initiatives for brands such as Clorox, GLAD, Pine-Sol, Bria, Armour-All and Hidden Valley Ranch.
In his spare time, Tim has completed his Professional Sommelier and WSET Diploma designations.
---
Vivek Sood
Vivek Sood is Executive Vice President, Related Businesses for Sobeys Inc., a leading Canadian grocery retailer and food distributor.
Mr. Sood is accountable for a portfolio of businesses that are not directly focused on food retailing at Sobeys Inc. These include Pharmacy, Wholesale, Convenience, Fuel, Liquor and the Big 8 beverage plant.
Prior to this appointment, he was the leader of the Sobeys National Pharmacy Group, the wholly-owned pharmacy-focused businesses of Sobeys Inc. Vivek has been with Sobeys Inc. since 2000 having held several senior level positions in Merchandising, Treasury, Investor Relations and Corporate Strategic Planning. Prior to joining Sobeys Inc., Vivek held senior roles with Scotiabank and the Nova Scotia Provincial Government.
Vivek serves as Chair of the Neighborhood Pharmacy Association, having previously served as Vice-Chair of the Association as well as Chair of the Association's Finance and Audit Committee.Vivek maintains active involvement is his community as Director of Basketball Nova Scotia and the Highland Community Residential Services Foundation. He also has served as Chair of the Pictou County YMCA as well as Chair of the Nova Scotia Community College Foundation Audit, Finance and Investment Committee.
Vivek graduated with a Bachelor of Commerce from Dalhousie University and a Masters of Business Administration from Saint Mary's University. He received his Chartered Financial Analyst Designation from the CFA Institute in 2004.
---
Doug Stephens
Doug Stephens is the founder of Retail Prophet, a specialty advisory services company to the retail industry, and one of the world's leading retail industry futurists and an in-demand retail speaker. His clients include Citibank, Air Miles, Intel, WestJet, Ace Hardware, Razorfish, and Target. He speaks widely to groups across The Americas, Europe and Australia on how megatrends in demographics, economics, technology, and media are altering consumer-brand relationships and the strategies brands and retailers must embrace to adapt and thrive.
Prior to founding Retail Prophet, Doug spent over 20 years in the retail industry, holding senior international roles including the leadership of one of New York City's most historic retail chains.

Doug is the author of the ground-breaking book, The Retail Revival: Re-Imagining Business for the New Age of Consumerism (Wiley 2013). He is also a syndicated retail columnist for CBC Radio. Doug sits on the advisory boards of the Dx3 Digital Conference and is the co-executive producer and presenter of The Future in Store, an original web TV production which highlights trends and technologies shaping the future of retail. In addition, Doug is the consumer technology expert for CTV's App Central TV.

Doug's point of view on marketing and retailing is regularly featured in business media including the BBC, New York Times, Wall Street Journal and Fast Company. He speaks regularly to major brands and organizations across North and South America, Europe, Asia and Australia.
---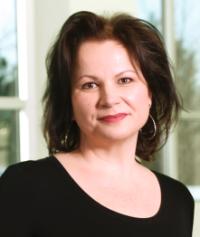 Julie Toskan-Casale
A committed philanthropist and Canadian business success story, Julie Toskan-Casale directs her strengths and resources towards nurturing positive change for Canadians.
Julie is a founding member of MAC Cosmetics, working alongside co-founders Frank Angelo and Frank Toskan at the time of the company's inception in 1985. As head of the global marketing and public relations division, she was instrumental in the creation of the M•A•C AIDS Fund.
After M•A•C was sold to Estee Lauder in 1998, Julie dedicated herself to the practice of engaged and informed philanthropy and, in 1999, was the first Canadian to graduate from the Rockefeller Foundation's Philanthropy Workshop. In 2001, she worked with Frank Toskan and Victor Casale to establish the Toskan Casale Foundation – a family foundation dedicated to supporting and strengthening community-based social programs and organizations.
In 2002, Julie created the Youth and Philanthropy Initiative (YPI), which combines in-class learning with community development experience to give high school students tools for understanding and engaging in philanthropic activity. Since its launch, the program has enabled young philanthropists to donate over $10 million to community-based social service charities. YPI is currently running in over 200 schools across Canada, the UK and New York City.
Julie has been honoured as the recipient of the Hadassah-Wizo Organization of Canada's Woman of Achievement award (2007), the Association of Fundraising Professionals Greater Toronto Chapter's Outstanding Foundation award (2008), the institute for Canadian Citizenship's Canadian Best Practice in Civic Education award (2010), the Premier's Award for Philanthropy in Education (2011), and the June Callwood Outstanding Achievement Award for Voluntarism (2014). In addition, the Honourable Elizabeth Dowdeswell, Lieutenant Governor of Ontario, awarded Julie Toskan-Casale with the 2014 Ontario Medal for Good Citizenship. Most recently, she was recognized by Saint Mary's University with an honorary doctorate in civil law (2015).
---
Troy Calder
Troy Calder is President of CJ Limited, a group of companies which has grown to Canada's largest independently owned jewelry chain, comprised of three brands: including Charm Diamond Centres, Crescent Gold and Diamonds and Ben Moss Jewellers. Together they are nearly 90 stores across Canada.
With nearly 25 years of retail jewelry experience, under Troy's leadership, the Company is now recognized as one of Deloitte's, Canada's Best Managed Companies, achieving the prestigious Platinum status in 2013.
Since 2011, Troy has been a member of the Young Presidents Organization (YPO), a network of Presidents of organizations worldwide. He has served as a Director of the Canadian Jewellers' Association - a not-for-profit organization which provides education and support for the Industry and acts as a representative of the Industry on government matters.
Troy also serves on the Board of Capital Paper Products, Atlantic Canada's largest independently owned distributor for: Food Service Packaging and Disposables, Janitorial and Sanitation Supplies, as well as other Packaging Products for such industries as restaurants.
---
Kena Paranjape
Kena Paranjape is the Founder of All You Are, a direct-to-consumer loungewear company and Co-Founder of BRIKA, a retail concept focused on highlighting artisans and designers, which was also awarded with the Sobey's inaugural Innovation in Retail Award. After earning an MBA from the University of Toronto, she created merchandising strategies for Old Navy, Banana Republic, Joe Fresh, Indigo and a high-end eco-lifestyle concept shop before launching BRIKA and All You Are. Kena also consults for small emerging brands as well as for larger more established retailers interested in innovating. She also leads workshops and speaks about innovation in retail, creativity and personal growth.
---