Faculty and Staff
Full Time Faculty
Dr. David Bourgeois
Undergraduate Program Coordinator
Dr. Bourgeois is a social psychologist. His research interests include social, political, and cross-cultural Psychology as well as youth engagement; Dr. Bourgeois regularly supervises undergraduate students who are interested in writing their thesis within the realm of these topics.
Prior to joining the Psychology Department at Saint Mary's, Dr. Bourgeois worked as a researcher for various non-profit organizations, including the United Way of Greater St. Louis (Missouri) and the Federation of French-Canadian Youth in Ottawa (Ontario). Dr. Bourgeois currently volunteers with the Centre of Excellence for Youth Engagement.

Contact David Bourgeois
---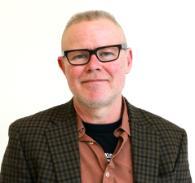 Jim Cameron (Ph.D., York University) has taught at Saint Mary's University since 1999. Dr. Cameron is a social psychologist with research interests in the area of social identity and intergroup relations, with a focus on processes involving psychological well-being, collective action, and globalization. Dr. Cameron regularly supervises undergraduate students interested in social and personality psychology, and currently teaches courses on psychological statistics and measurement.
---
Dr. Carroll is a Senior Lecturer, and has been working for the Department of Psychology since 2012. He has a general interest in mathematical psychology, cognitive modelling, psychophysics, and measurement and scaling. Steve is particularly interested in mathematical and computer models of decision-making processes.
---
Dr. Victor M. Catano is a Professor of Psychology at Saint Mary's University, Halifax, Nova Scotia. He obtained a B.Sc. in Electrical Engineering from Drexel University in Philadelphia and went on to complete both a Master's and a Ph.D. in Psychology at Lehigh University, Bethlehem, Pennsylvania. He is a registered psychologist in Nova Scotia and a member of the Human Resources Association of Nova Scotia (HRANS). Dr. Catano joined the Saint Mary's faculty following completion of his doctoral degree and was instrumental in establishing Saint Mary's master's and doctoral programs in industrial/organizational psychology. He has also served as a special lecturer at the Technical University of Nova Scotia, an adjunct professor at Dalhousie University and as a Visiting Research Fellow at the Canadian Forces Personnel Applied Research Unit in Toronto. Dr. Catano has served as President of the Association of Psychologists of Nova Scotia, a member of the Nova Scotia Board of Examiners in Psychology (the body responsible for regulating the profession within Nova Scotia), and President of the Canadian Society of Industrial/ Organizational Psychology. Dr. Catano also chaired the Canadian Council of Human Resources Associations' (CCHRA) Independent Board of Examiners, the agency that was responsible for developing and running the examinations and assessments that lead to the Certified Human Resources professional (CHRP) designation.
---
Leanna received her PhD from the University of British Columbia in 2011 and subsequently was a postdoctoral researcher at Carleton University. In 2012, Leanna joined the SMU Department of Psychology where she teaches courses in developmental psychology. Leanna's research explores the social development of children and youth, with a focus on peer relationships. Some of the topics she studies include understanding the function and impact of peer group social status (e.g., popularity), social competence, aggression, and victimization.
---
Dr. Nicole Conrad is an Associate Professor in the Department of Psychology, where she has taught since 2005. She received her Ph.D. degree in Experimental Psychology from McMaster University in Hamilton, Ontario (2002). Most of her previous and current research relates to the broad area of reading acquisition. Within this broad area, her research focuses on how memory is involved in reading acquisition and skilled reading, how children acquire the linguistic and cognition information necessary to become skilled readers, and the nature of the beneficial relation between reading and spelling.
---
Dr. Arla Day is a Canada Research Chair and Full Professor in Industrial/Organizational Psychology at Saint Mary's University, and a Fellow of the Canadian Psychological Association.
Arla is a founding member of two research and community outreach centres: The CN Centre for Occupational Health and Safety and the Centre for Leadership Excellence. Arla chairs the Nova Scotia Psychological Healthy Workplace Program committee, and she is on the Steering Committee for the American Psychological Association's Business of Practice Network, which oversees the state, provincial, and national healthy workplace awards and programs.
Dr. Day currently teaches graduate level courses in Psychometrics (test validation and development) and Organizational Psychology, and her past teaching has included Personnel Psychology, Statistics, and Introduction to Psychology.
---
Dr. Maryanne Fisher (PhD 2004, York University) is also a member of the Women and Gender Studies program. Her primary research topic is the evolutionary foundations of human interpersonal relationships. She has a long standing interest in female intrasexual competition. Her other areas of study broadly include women's mating strategies and indicators of female physical attractiveness.
---
Dr. Mark Fleming is the CN Professor of Safety Culture. He received his Bachelor's in Psychology and Master's in Human Factors from Aberdeen University and his PhD in Psychology from The Robert Gordon University in Scotland. Mark is an applied psychologist with nearly 20 years of experience in industrial health and safety management in high hazard industries including the offshore oil and gas, nuclear power, petrochemical, power generation and construction. He is dedicated to developing practical and valid tools to assist organisations to prevent harm.
Currently, Dr. Fleming's research includes investigating methods for measuring and improving safety culture, safety motivation, safety leadership and rail safety. He advises many Canadian and international organisations (e.g. International Atomic Energy Agency) on safety culture assessment and improvement. Through his work, Dr. Fleming hopes to provide best practice guidelines to industry and criteria for successful safety programs. He seeks to translate his work on safety culture into usable practices and guidelines by producing practical tools such as Changing Minds Guide and the Cultural Maturity Model.
---
Dr. Lori Francis
Graduate Coordinator
Dr. Francis joined the department psychology at Saint Mary's University as an assistant professor in 2002. She received a PhD in Industrial/Organizational Psychology from the University of Guelph (2002). Dr. Francis has also studied at McMaster University (M.Sc., 1998) and St. Francis Xavier University (B.Sc. Honours, 1996). Her research interests include occupational health and safety, organizational justice, and unions. Her current organizational research interests can be grouped in three major categories. A brief description of each of these areas and examples of the work she is doing are provided below.
Occupational Health and Safety
Dr. Francis does research pertaining to well-being in the workplace, including workplace stress and strain and organizational stress prevention initiatives. Curremtly she is involved in a funded three year longitudinal study of Nova Scotia employees and employers - examining such issues as prevalent stressors, the experience of stress, and the utility of existing intervention programs.
She is also involved in a number of collaborative projects in the area of worker safety. In these projects we are investigating the factors that impact the safety related attitudes that employees develop.
Organizational Justice
Another aspect of her research program examines factors related to fairness in the workplace. In particular, Dr. Francis considers the impact of unfair outcomes, procedures and treatment at work on various employee outcomes. Currently she is most interested in the impact of injustice on employee health.
Unionism
Along with a number of colleagues, Dr. Francis is involved in a line of research on unionism and protest behaviour. In this ongoing series of studies they are looking at the factors that predict of participation in protest activities (such as strikes).
---
Dr. Debra Gilin Oore
Dr. Gilin-Oore is an Industrial/Organizational Psychologist interested in what fosters productive/healthy versus unproductive/unhealthy conflict in the workplace. Her research focuses on organizational conflict, negotiation, and mediation, the implications of conflict for work stress and well-being, how personality and thinking styles influence conflict handling, inter- and intra- group conflict dynamics, and organizational change interventions.
Recent projects have examined the distinct operation of cognitive perspective-taking versus empathy in conflictual interactions, how to decrease incivility among workers in high-stress work environments (i.e., nursing) over the long-term, and how disrespectful work group norms can hasten the effects of work stressors on physical and mental employee strain. Debra has a strong interest in applying basic social psychological research to real organizational problems, and enjoy teaching, learning about, and using advanced statistical methodologies such as structural equations modeling and hierarchical linear modeling.
---
Camilla received her Ph.D. degree in Industrial/Organizational Psychology from the University of Waterloo in 2003 and joined Saint Mary's University in July of 2003. She is an Associate Professor with a cross-appointment between the departments of Psychology and Management. Her research primarily focuses on issues of organizational justice and interpersonal mistreatment in the workplace.
---
Dr. Ivanoff received his B.Sc. in 1997 and his M.A. in 1998 from the University of Guelph. He completed his Ph.D. in 2003 from Dalhousie University. After a 3-year postdoctorate fellowship at Vanderbilt University, he joined the Department of Psychology at Saint Mary's University in 2006. He is currently an adjunct professor at Dalhousie University. Using the tools of cognitive neuroscience (e.g., psychophysics, electrophysiology, and functional magnetic resonance imaging), Dr. Ivanoff studies the temporal dynamics of thought and action.
---
A native of New Waterford, NS. Kevin is a graduate of Dalhousie (B.Sc. Honours Psychology), Saint Mary's (M.Sc. in Applied Psychology) and Queen's (PhD in Organizational Psychology) universities. He currently holds the Canada Research Chair in Occupational Health Psychology and is a Professor in the Department of Psychology. Kevin is a Fellow of the Canadian Psychological Association, the Association for Psychological Science and the Society for Industrial Organizational Psychology. His research interests include leadership and occupational health psychology
---
Dr. Lucie Kocum
Contact Lucie Kocum

---
Dr. Konopasky joined the faculty at Saint Mary's University in 1972 and is now a professor of psychology. His primary research interests are forensic psychology, especially methods of establishing cause of damages in civil suits. Dr. Konopasky has been qualified as an expert witness in psychology, has examined defendants who faced various criminal proceedings and provided the Courts with reports and testimony. He has also been qualified as an expert in civil matters and provided testimony and reports on damages because of sexual assault. Dr. Konopasky has been qualified as an expert by adjudicative labour boards and provided reports and testimony regarding plaintiffs facing disciplinary hearings. Apart from his interest in forensic psychology, Dr. Konopasky has investigated the use and impact of technology in the classroom.
---
Marc Patry joined the Psychology Department at Saint Mary's University in 2005. His current research includes work on law and public policy, correctional psychology, and teaching and learning.
---
Dr. Stinson joined the faculty at Saint Mary's University in 1996 and is now a professor of psychology with research interests and experience in legal/forensic psychology. Recent research projects examine social cognitive factors that influence how people make decisions when they have to recall or recognize someone (for example, when someone witnesses a crime or accident), in the context of a police interview or interrogation, and in the context of a small group decision making task (for example, juror decision-making). She has worked on high-profile civil and criminal cases in the US and provided expert testimony in Canada.
---
Skye Stephens joined the Department of Psychology as an Assistant Professor in 2016. She completed her Ph.D. in Clinical Psychology at Ryerson University and her predoctoral psychology internship at St. Joseph's Healthcare Hamilton. She has research and clinical interests in Clinical-Forensic Psychology. To date, her research has focused on sexual offending, specifically the role of atypical sexual interests in victim selection and sexual recidivism. Her other research interests are: paraphilias and hypersexuality in forensic and non-forensic populations; sexual violence prevention; criminal careers and desistance in those who have committed sexual offences; and the assessment and treatment of psychosis in forensic populations.

Skye Stephen's Website
---
Dr. Meg Ternes
Dr. Meg Ternes joined the Psychology Department as an Assistant Professor in July 2014, after working for several years for the Correctional Service of Canada's research branch. Meg completed her B.A. at St. Francis Xavier University in 2001, then went on to complete an M.A. (2003) and Ph.D. (2009) in Forensic Psychology at the University of British Columbia. Her research interests include substance use and addiction, correctional psychology, credibility assessment, eyewitness memory, and investigative interviewing.
---
Part Time Faculty
Part time faculty are located in MS304. The best method of contacting them is by email.
Dr. Mohammed Al-Hamdani
Contact Prof. Al-Hamdani
Dr. Tyson Baker
Contact Dr. Baker
Dr. Marcie Balch
Contact Dr. Balch
Dr. Carolyn Birnie-Porter
Contact Dr. Birnie-Porter
Dr. Marc Blumberg
Contact Dr. Blumberg
Prof. Kelly Brushett
Contact Prof. Brushett
Prof. Kate Calnan
Contact Prof. Calnan
Prof. Greg Cole
Contact Prof. Cole
Prof. Stewart Downing
Contact Prof. Downing
Dr. Paul Freeman
Contact Dr. Freeman
Dr. Bernadette Gatien
Contact Dr. Gatien
Dr. Judith Godin
Contact Dr. Godin
Prof. Robert Graham
Contact Prof. Graham
Prof. Nikola Hartling
Contact Prof. Hartling
Dr. Andrea Hebb
Contact Dr. Hebb
Dr. Kenneth Hill
Contact Dr. Hill
Prof. Patrick Horsman
Contact Prof. Horsman
Prof. Karen Kipper
Contact Prof. Kipper
Prof. Todd Leader
Contact Prof. Leader
Prof. Diane LeBlanc
Contact Prof. LeBlanc
Prof. Dayna Lee-Baggley
Contact Prof. Lee-Baggley
Prof. Matt MacPhee
Contact Prof. MacPhee
Prof. Chris Mahar
Contact Prof. C. Mahar
Prof. Tammy Mahar
Contact Prof. T. Mahar
Prof. Aaron Manier
Contact Prof. Manier
Dr. Karen McDonald
Dr. McDonald's office is located in Burke 310.
Contact Dr. McDonald
Dr. Meghan Norris
Contact Dr. Norris

Prof. Timur Ozbilir
Contact Prof. Ozbilir

Dr. Marcia Ozier
Contact Dr. Ozier

Prof. Brad Peters
Contact Prof. Peters

Dr. Julie Quinn
Contact Dr. Quinn

Dr. Kimberly Robinson
Dr. Robinson's office is located in Burke 310
Contact Dr. Robinson

Dr. Jason Slaunwhite
Contact Dr. Slaunwhite

Dr. Andrew Starzomski
Contact Dr. Starzomski

Prof. Dawson Wambolt
Contact Prof. Wambolt
---